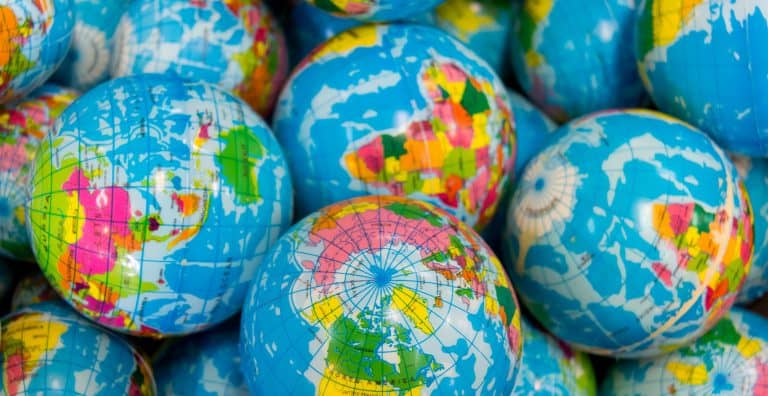 Add Your Heading Text Here
We are celebrating the end of an era for our Sales Manager, Nelo Aracena, who is retiring from the oil and gas industry after almost 40 years. And it goes without saying we are going to miss him!
Nelo has been a valuable part of our team here at READ for the last two years, and during that time he has had a huge impact on business development activities. From landing new contracts and securing significant work with our partners, to compiling global pricing strategies and sharing his extensive industry experience throughout the business – Nelo is certainly leaving his mark!
He has also been brilliant at getting involved in charitable and social initiatives to help fundraise for local Aberdeen causes, like climbing Bennachie and yoga sessions.
Starting out in oil and gas…
Nelo originally hails from Bolivia, and he obtained his Engineering degree from the National University of La Plata in Argentina. Latin America is also where his oil and gas journey began back in the early 1980s – and since then he has worked internationally across 3 continents, all the way from South America, to Africa, Europe and eventually the UK, amassing a wealth of experience along the way in open hole, cased hole and multi-line operations within the well intervention market.
Nelo started his career with Schlumberger and went on to spend over 31 years with the global oilfield services provider, originally as a Field Engineer working in Mexico, Congo, Angola, Egypt, and the UK. He then progressed to Engineer in Charge in Venezuela and Bolivia, later moving back to the UK as a Lead Engineer. Aberdeen was the final port of call where Nelo worked as a quality coach before shifting his focus to account management and sales.
In 2013, when a new opportunity arose with international oil and gas solutions provider, Welltec, Nelo decided to embrace this new challenge and became Business Development Manager for the UK. Then five years later we welcomed him to the READ team.
Away from the office…
Today, home for Nelo is Aberdeen where he lives with his wife Sheila and pet pooch Pablo. The couple met in Shetland when Nelo was working there early on in his career and they have three children, Nathan, Megan and Natalie who are all making great strides across the UK in their chosen careers. Nelo also stays connected with his Bolivian roots and travels over to see family and friends whenever he can.
We asked Nelo what his plans are as he heads into retirement after such a long and fulfilling career:
"After almost 40 years working, I'm definitely looking forward to a well-deserved break. But I'm not the kind of person to sit around doing nothing. Before the pandemic, I was planning to make a trip to Bolivia early into my retirement to spend time with my family there. Now of course, with COVID it's hard to try and organise any kind of travel. So, I'll just wait and see how things pan out and hopefully be able to head over there as soon as it's safe to do so. And in the meantime – who knows! I have lots of projects around the house and garden to keep me busy. I'd like to say a massive thank you to everyone I've had the pleasure of working with over the years. I've met some amazing people and made great friendships that I'll take with me into retirement."
READ's Global Commercial Director, Kevin Giles, has known Nelo for over 20 years, having worked together at Schlumberger, Welltec and of course READ. He said, "Nelo has been my colleague, coach and mentor, and most importantly my friend for a very long time. He leaves a huge hole for me to fill within the READ sales team and I truly have enjoyed my close working friendship with him for most of my own career. Nelo is often described as a 'real gentleman' both from colleagues and clients, and his attention to detail will be hard to match. I wish Nelo the very best of luck for retirement, he really has earned the new title of 'retired professional wine taster' going into his finest years!"
All the best for the future Nelo from everyone at READ.